Chiropractic Sciatica Treatment - Does It Really Work?
Chiropractic Sciatica Treatment - Does It Really Work?
Written By Chiropractic Wellness Center on November 25, 2020
---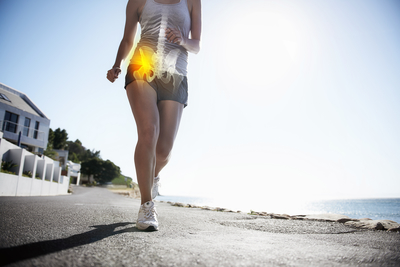 Sciatica pain can be excruciating.
It's no wonder, too, since the sciatic nerve is the largest nerve bundle of the body. Many people turn to their chiropractor for sciatic treatment, but is it really that effective?
What Causes Sciatica Pain? Is It a Condition That Can Be Treated?
Nerve compression is the main cause of sciatica pain. Spinal misalignment, as well as a herniated disc, can put pressure on the nerve. Such compression causes inflammation and irritation. Other causes of sciatica pain include:
Understanding the cause of the nerve pain will help your chiropractor create a sciatica treatment plan that will provide relief. To determine the root of your pain, they'll recommend a thorough examination, as well as x-rays.
The Most Common Sciatica Symptoms
How do you know if the pain you're experiencing is caused by sciatic nerve compression? Some common symptoms of sciatica are:
Lower back pain
Buttock pain
Pain in the back of the leg
Weakened leg muscles
Numbness or tingling in the legs
Effective Sciatica Treatment: How Your Salina Chiropractor Can Help
Drs. Maria and Jeff Rapp primarily use chiropractic adjustments to ease sciatic back and leg pain. Proper spinal alignment will ensure that:
You don't have sciatic nerve impingement
Your body is experiencing proper blood, lymph, and cerebrospinal fluid flow
There's little-to-no strain on your muscles, tendons, ligaments, and joints
Spinal Decompression Therapy
In some cases, a sciatica treatment plan will include spinal decompression therapy, a painless, non-invasive remedy.
You'll lay on a table, fully dressed, with a harness around your hips. The mechanized table is computer operated. It will gently pull on your hips, thereby releasing pressure on your spine. Most patients experience immediate relief.
Stop Suffering and Get Relief Today!
Sciatica pain can be debilitating – but you don't have to simply grin and bear it. Pain is simply communication from your body that you need to address an issue. Talk to your Salina chiropractor about your symptoms, and they'll create a custom sciatica treatment plan that will help you get out of pain fast.
Are you ready for less pain? Call our office at 785-827-7779 to schedule your comprehensive evaluation.

Posted In: Chiropractic Sciatica Treatment